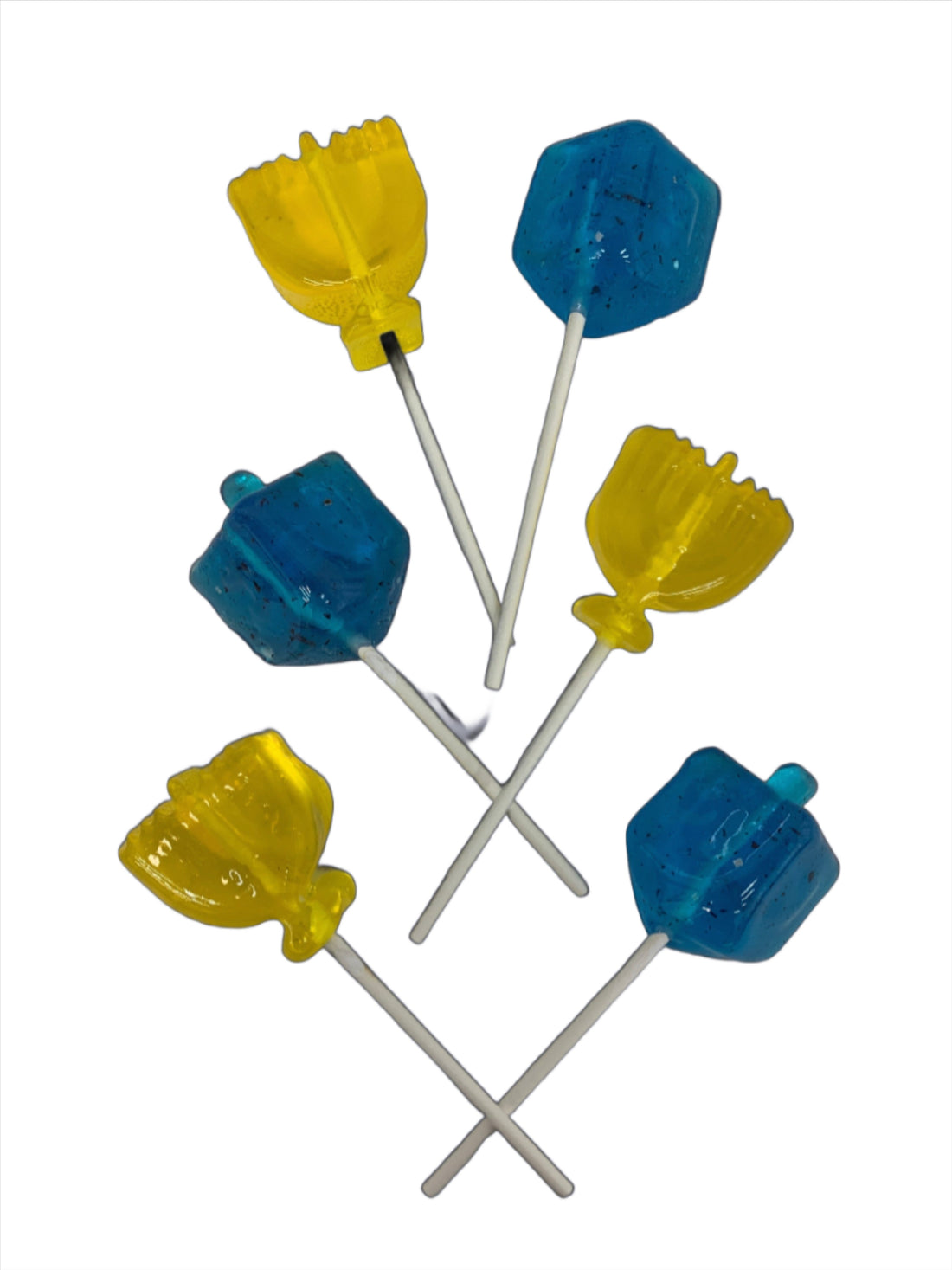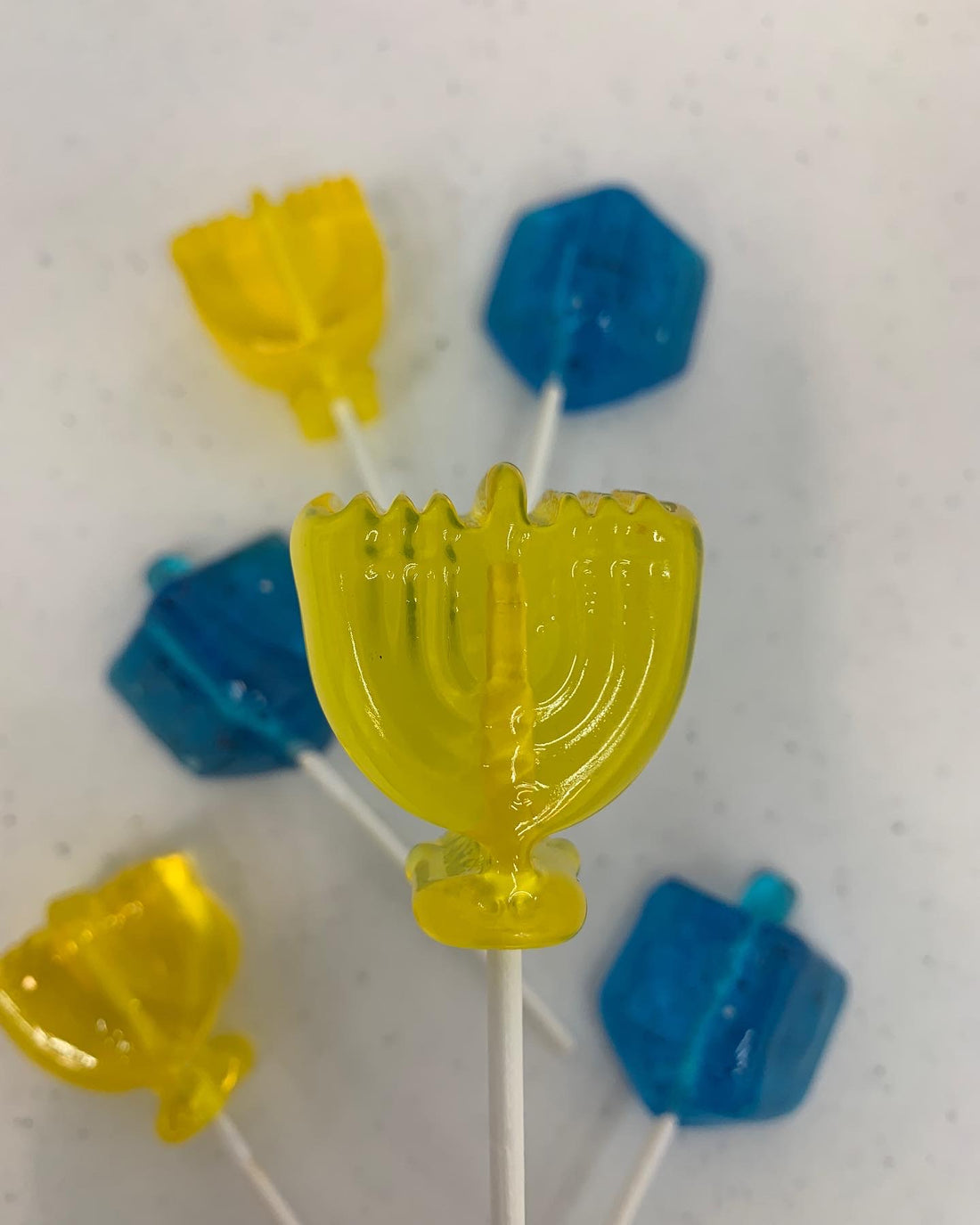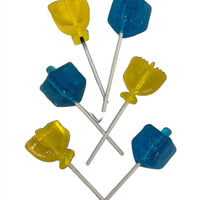 Perfect for Chanukah and all year round!
These 100% edible dreidels & menorahs are gift giving ready!
They are perfect for all ages!
Minimum order of 12 lollipops.

Each lollipop comes individually wrapped with a matching bow.
Pick your color and flavor; 1 color and flavor for each 4 lollipops.