Bride Lollipops for Wedding or Shower favors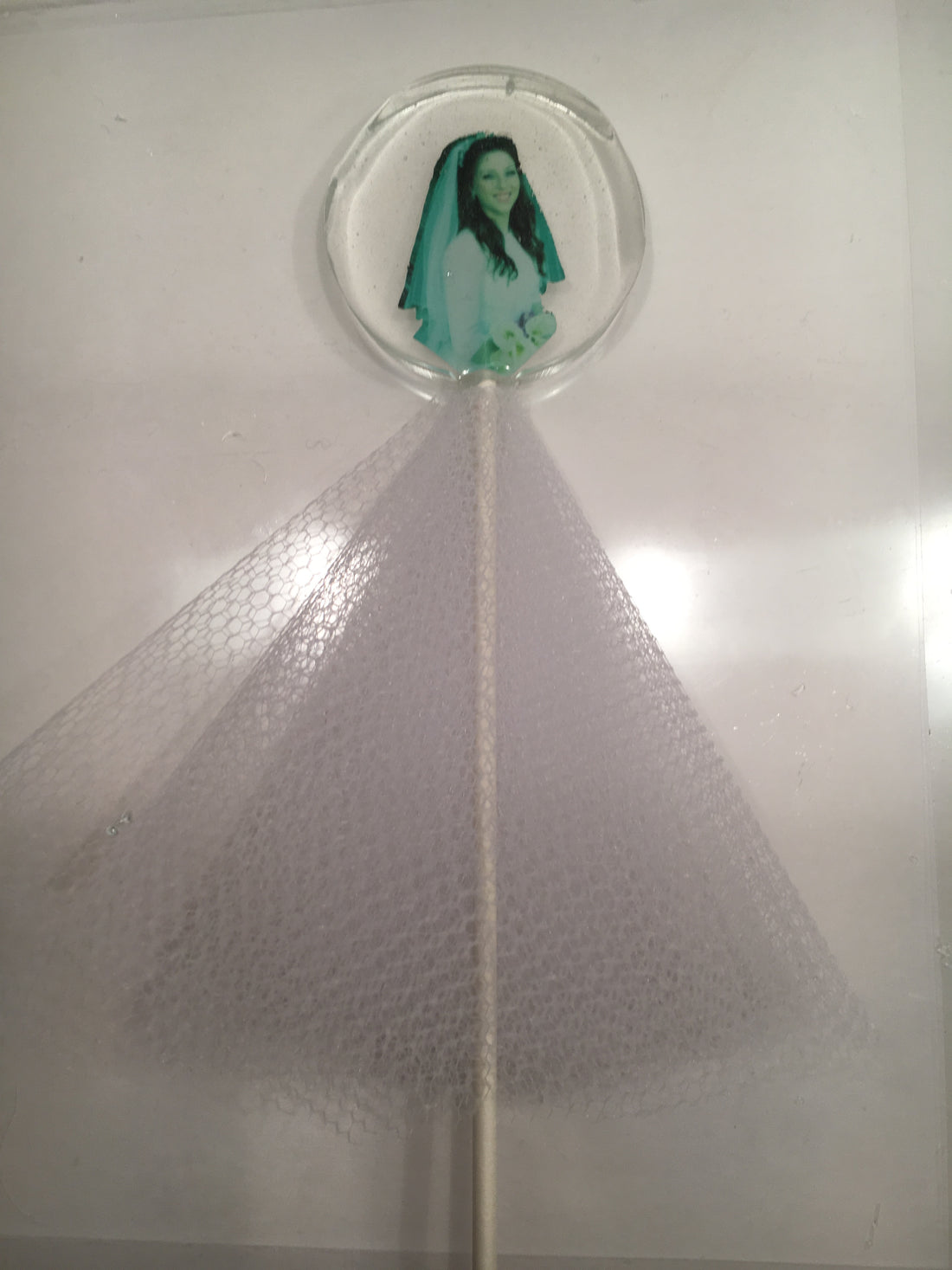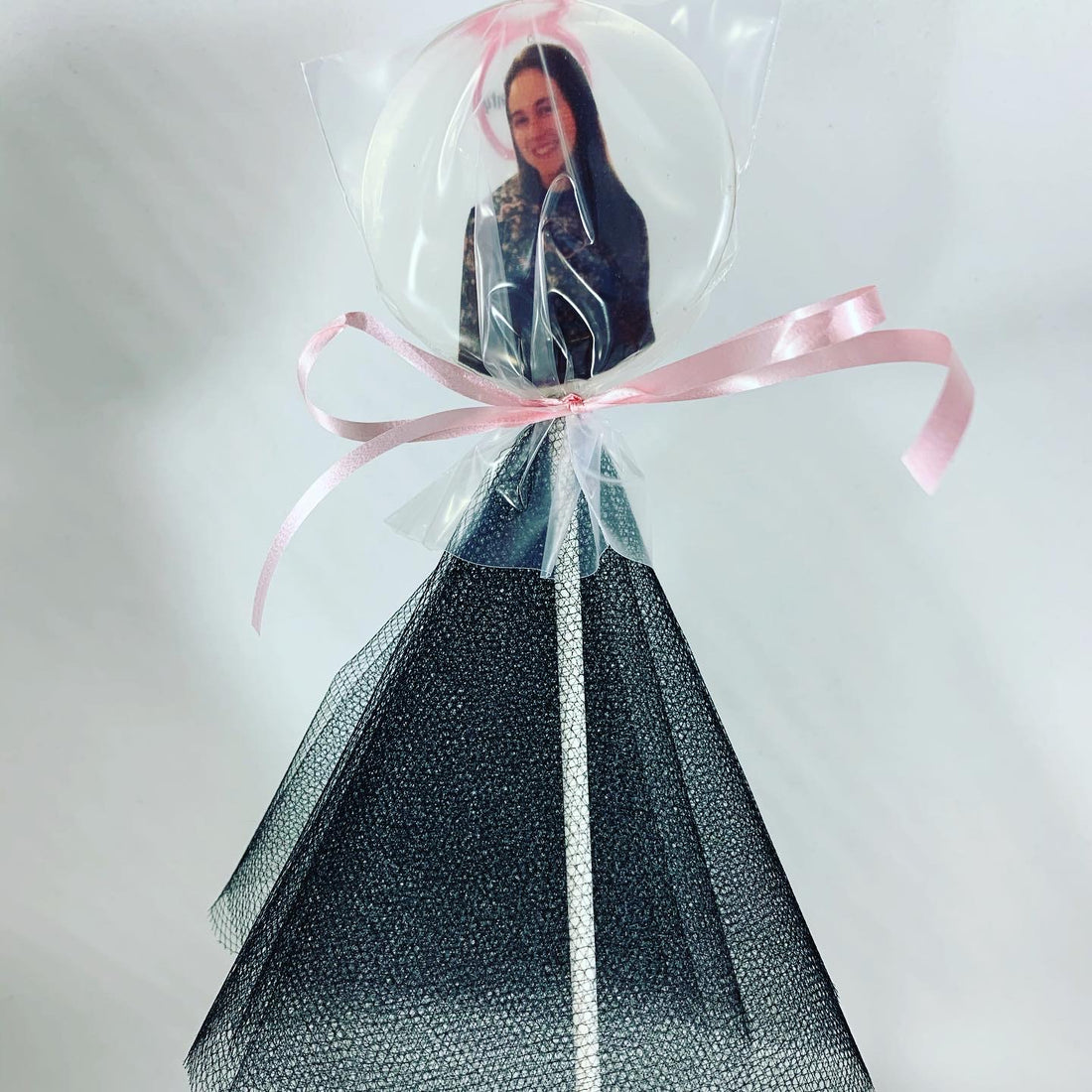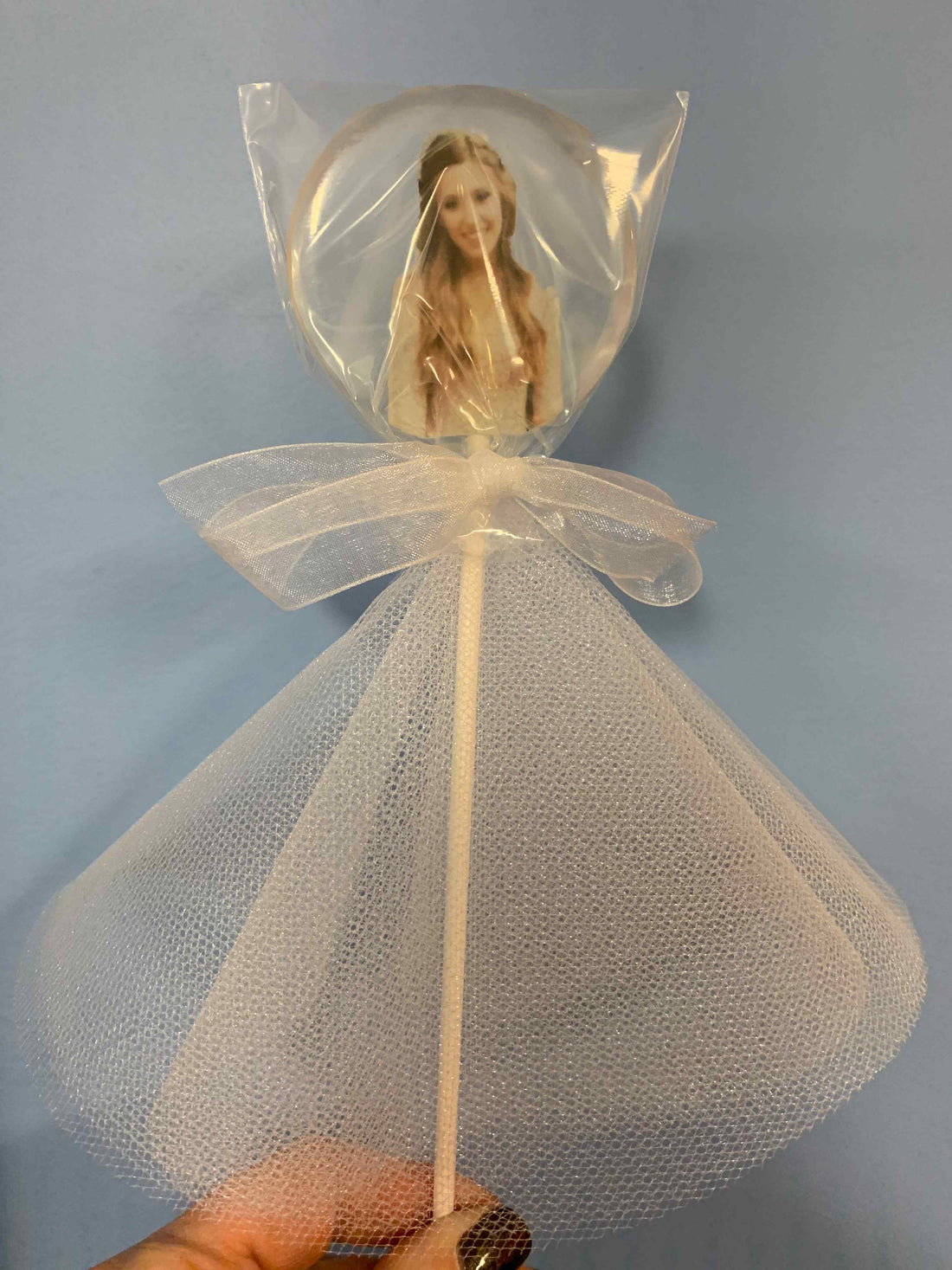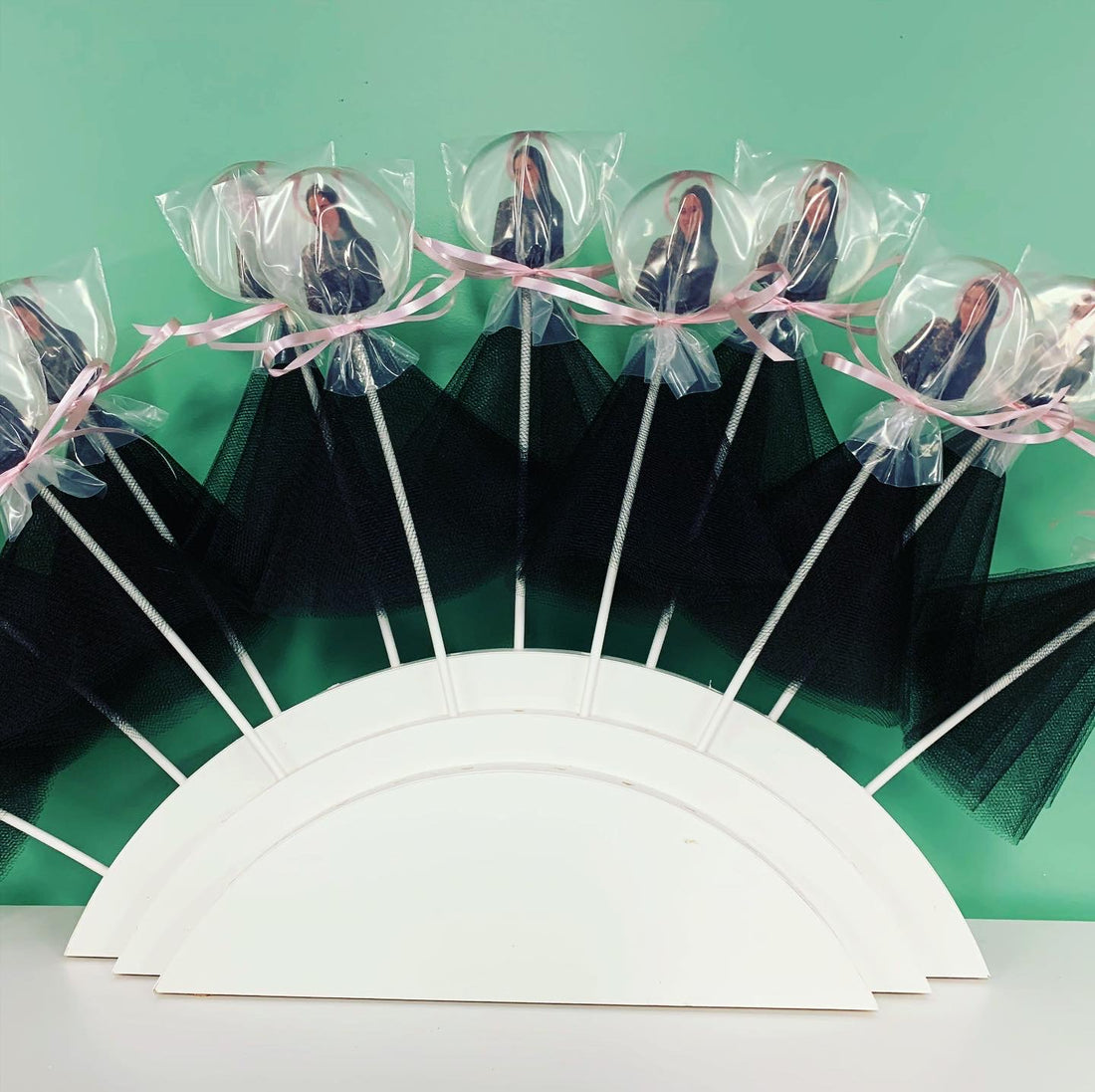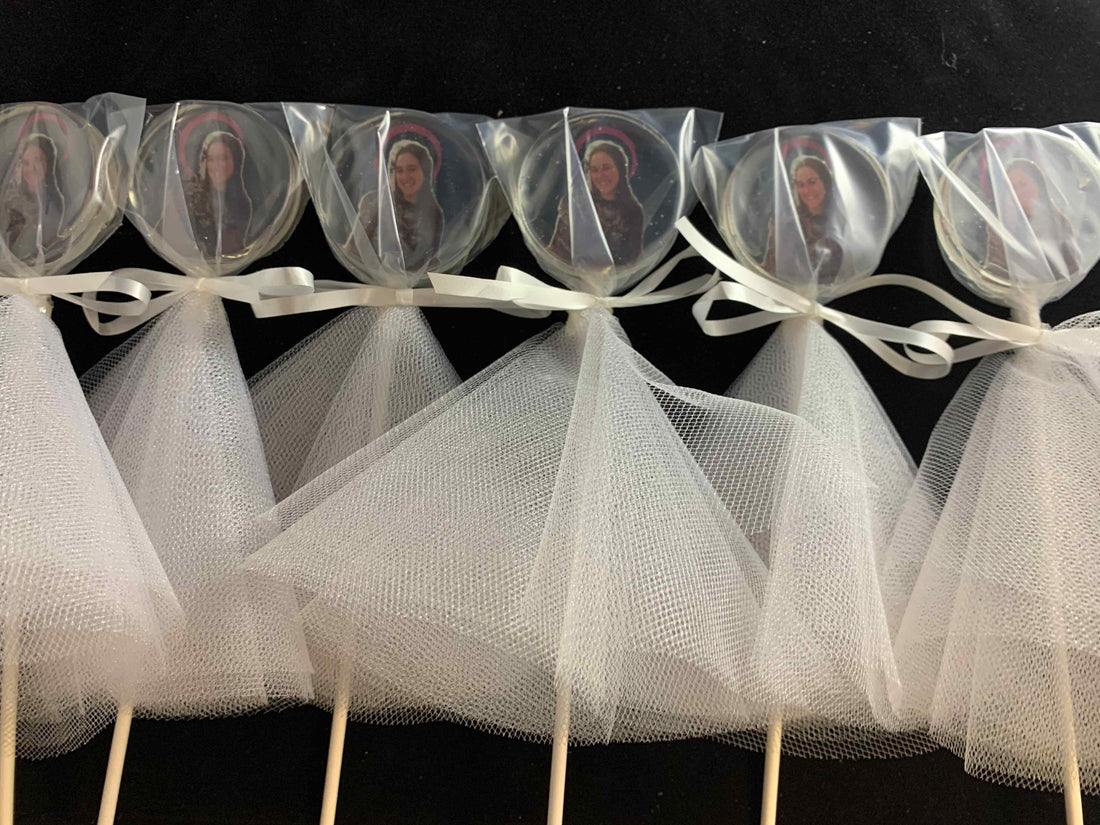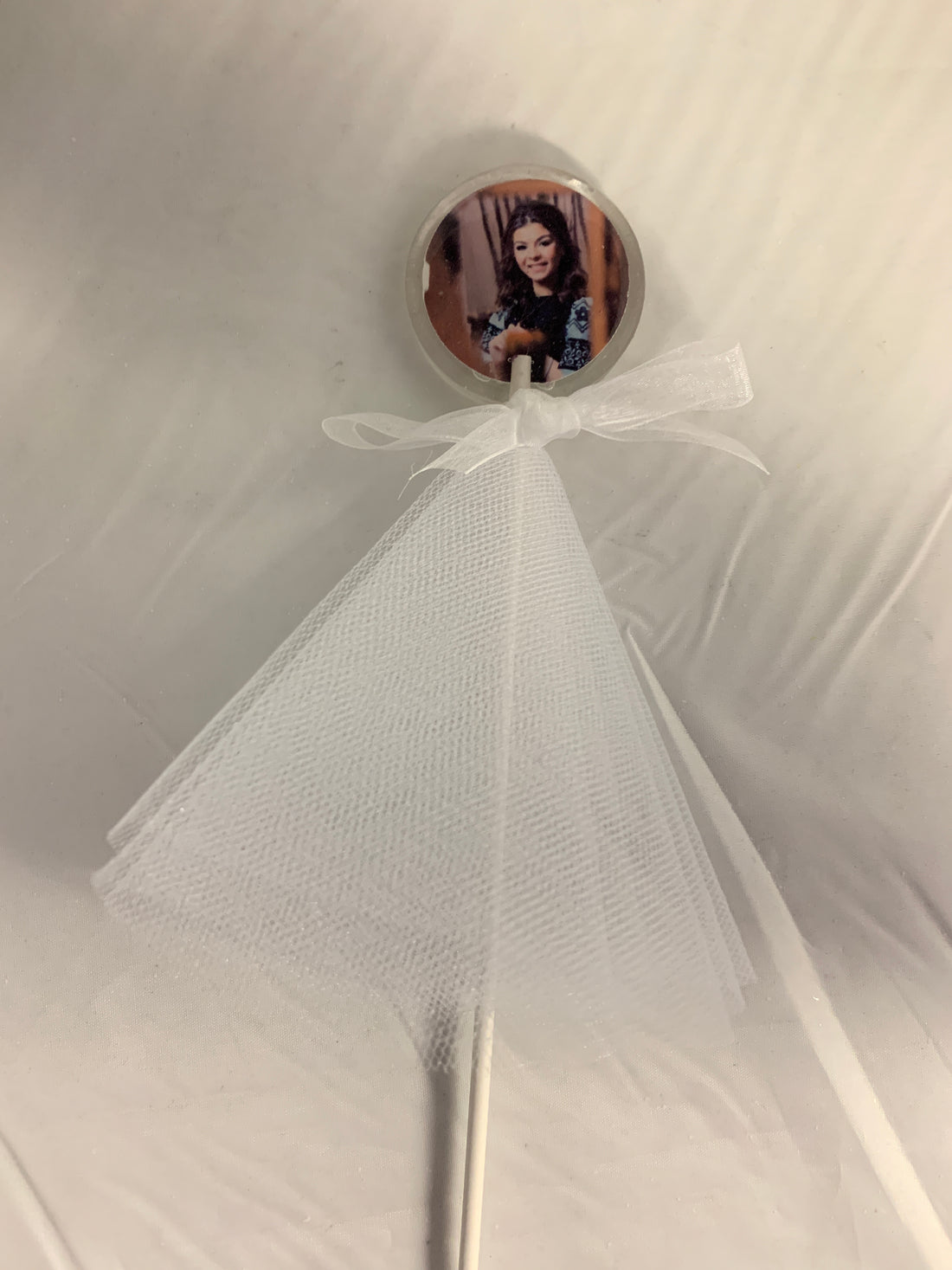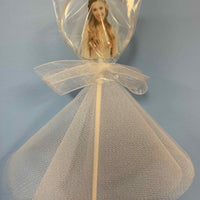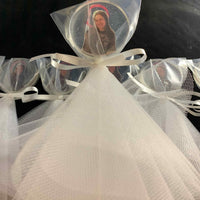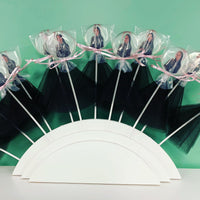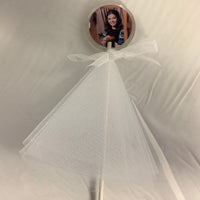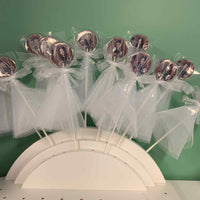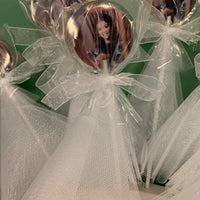 Bride Lollipops for Wedding or Shower favors
Imagine the surprise when a bride sees herself inside this lollipop.
The bride's headshot is encased inside the lollipop. (Upload a forward facing head shot to the waist in the box at checkout-in the cart.)

It is a 5 cm round, clear lollipop. They have a matching tulle skirt & are individually wrapped.
Minimum of 10.
Flavors available are apple, cherry lemon, cotton candy or marshmallow.
They are OU & Tartikov Kosher Certified.
Sugar Free - Dairy Free - Gluten Free - Nut Free & Vegan.
They are small batch, handmade hard candy lollipops.